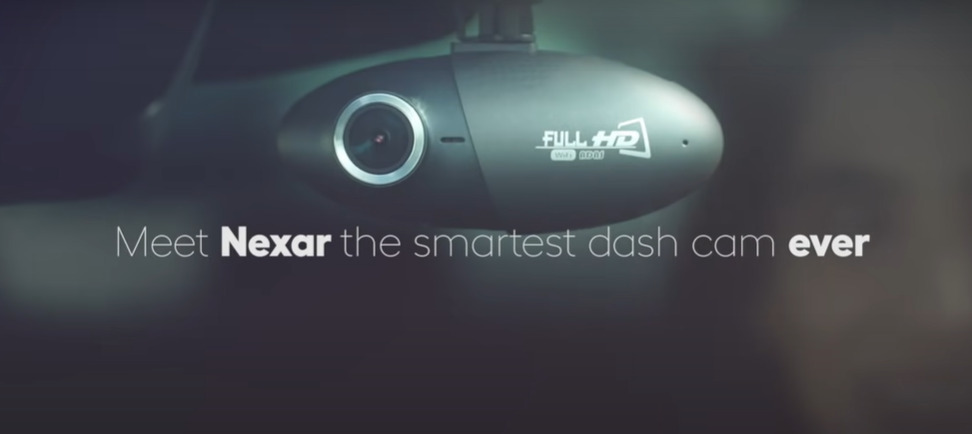 Wondering if you should get yourself a Nexar Dash Camera? Hell Yeah! This Nexar pro gps dash cam system is unique, smart, and most likely the best on the market at the moment.
Hey, the ROVE is great, we love it. But Nexar takes it to the next level! Nexar dash cameras are easy to install, and comes with all the necessary features and much more. Watch the video below to see just how easy it is to install and use. It's plug and play!
But what sets the Nexar dash cameras a part from the others, is that Nexar provides you with features and functions that the competition does not give you.
Summary
These Nexar dash cams for cars are unique and smart. The features are great and the videos are clean and clear. Nexar dash cams are budget friendly, take great video, and as you can see, they offer a boatload of features.
| | | |
| --- | --- | --- |
| Features | Nexar Pro GPS | Nexar Beam |
| Type | Dual Dash Cam System | Single Front dash cam |
| Recording | Road & Interior Recording | Road recording |
| Video Capture Resolution | 1080P (Interior 720P) | 1080P |
| Real Angle of View | 135 degrees | 135 degrees |
| Cloud Storage | Unlimited | Unlimited |
| | Parking Mode | WiFi | Parking Mode | WiFi |
Nexar dash cameras features
Some features require your phone, but the Nexar App runs in the background and you can still use your phone otherwise. Superb night vision technology includes 10 infra-red light bulbs. Added to that, the system is equipped with advanced G-force sensors and comes with 32GB or 128 GB memory, which provides 4 or 16 hours of loop recording respectively.
As mentioned above, Nexar provides some next level functions that you won't get with other dash cams. Check it out!
Nexar Pro Gps Dash Cam System
Here's what Nexar dash camera gives you that the competition does not. The Nexar pro gps dash cam system provides:
Dangerous Intersection Notification
We all know how dangerous intersections can be. Nexar dash cams provide dangerous intersection notification, so you can stay safe. Hey, we can all use a bit more protection while on the road. Think about your loved ones on the road as well, especially if you have young drivers in your household.
Smart Traffic Light Recognition
If you watch the video below you'll see it in action. This dash cam actually provides a countdown for you, while you are at a traffic light. It let's you know when it's safe to proceed. When you combine that with the dangerous intersection notification, you know that's an extra level of safety right there.
Smart Detection
The Nexar dash cameras detect critical situations on the road. For example, once the dash cam detects collisions or any sudden brakes, the footage is saved a short clips on the Naxar App. These clips are automatically backed up to your free, unlimited cloud account.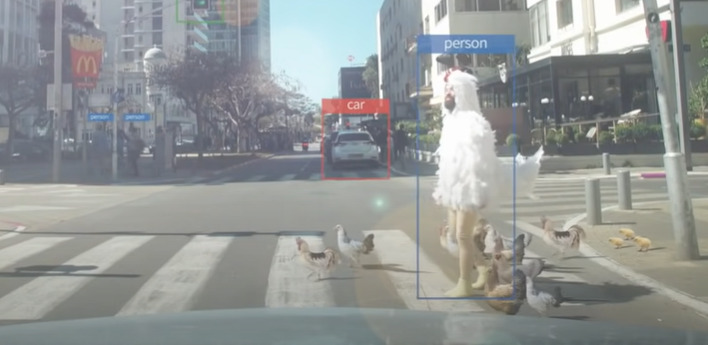 One Tap Insurance Report
Hopefully you won't need this function. But in the event that you need to submit a report of the accident to your insurer, this function comes in handy. With the Nexar dash camera all you need to do is tap a button and let Nexar do the rest.
Nexar will summarize key information from the accident so you could send that information to your insurer. Key information include video footage, driving speed, G-force impact, as well as location. So you save yourself the time, money and the unnecessary stress, if you have to make an insurance claim.
Free Unlimited Cloud Storage
Both dash cams come with smart detection and free unlimited cloud backup, which allows for immediate evidence of any incident being sent straight to your phone.
Nexar Dash Camera Options
At the moment, you can choose between the Nexar Pro GPS dual dash cam and the Nexax Beam dash cam. The Nexar Pro GPS is a dual dash cam that provides coverage for the front and cabin view of your vehicle, while the Nexar Beam is a single front dash cam.
Nexar Pro GPS dual dash cam system
Since this dash cam provides a cabin/interior view as well, it's perfect if you are an Uber or Lyft driver. But you certainly don't have to be a professional driver to get this dash cam for yourself. It's a great way to keep your eye on the kids, or any pets you might be travelling with.
Or you can capture anyone who may have broken into your vehicle. Picture, watching a video of the perp that's doing that, or even driving away with your vehicle. You can certainly save yourself a lot of grief there.
The parking mode function provides 24/7 protection. even when your car is parked, once the dash cam senses even the slightest impact, it starts recording immediately. As soon as your phone is nearby and connects to the dash cam, you get notified, so you can watch any recorded parking incidents.
Features
Dual dash cam system (front & interior)
Superb night vision
135° wide video in 1080p Full HD quality
Dangerous intersection notification
Smart traffic light notification
Smart detection
Free unlimited cloud storage
One tap insurance report
Parking Mode for 24/7 Protection
With the Nexar App, live footage is streamed seamlessly to your phone, every time you drive. Once you pair your phone with the App, video evidence is always just a tap away in the event that you need it. The app works in the background, so it dos not interfere with you using other apps while driving and is compatible with iPhones and top Android phones.
PROS:
Great features
Ultra easy to install
Easy to set up
Great video quality
CONS:
It's difficult to find anything wrong with this dash cam. Some might suggest an added rear dash cam. But like most cabin/interior dash cams, you can still get a rear view. If it's sold out on Amazon, you can always check the Nexar Store.
Nexar Beam GPS Dash Cam
The Nexar Beam gps dash cam is regarded as the best dash cam for everyday drivers. It's a compact dash cam and can easily be hidden behind your vehicle's rearview mirror. Like the Nexar Pro gps, it records 135° wide angle in full 1080p HD quality. The videos are also crisp and clear and any recorded evidence of any incident, goes straight to your phone.
It provides all of the same functions, the only difference being it's a single front dash cam.
Recap: Nexar Dash Camera Features
Smart detection
Superb night vision
Instant evidence straight to your phone
Free unlimited cloud storage
One tap insurance report
Parking Mode for 24/7 Protection
These Nexar dash cams are unique and as the technology evolves, these dashboard cameras would get smarter. As it is, the only decision you need to make is which one suits your need best. We always advocate a dual dash cam, as it provides more coverage. More coverage translates into greater protection and safety.