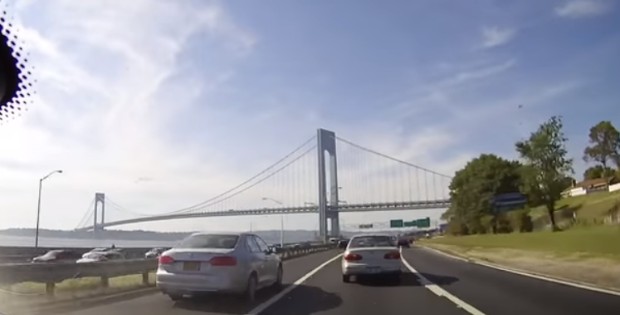 Wondering if the WheelWitness HD PRO Dash Cam with GPS is the best buy? Then you'll definitely want to read this review. The WheelWitness HD PRO Dash Cam with GPS is a dash cam for cars as well as trucks. So check this out for special features, customer rating and experience to see if this dash cam is worth it.
Features at a glance:
2K Super HD
Extra Wide Angle Lens – 170° Lens
GPS enabled
16GB microSD
Continuous loop recording
Advanced Driver Assistance
For 12V Cars & Trucks
optimal night vision
Ambarella A7LA50
HDR Technology  – WDR technology allows for the best night video. WDR is able to show a fully balanced exposure, with the ability to compensate light and dark spots of the frame in one shot.
But despite the great features, and the benefits of having a dash cam, the question remain, is the WheelWitness HD PRO Dash Cam with GPS, worth it? We think it is.
The WheelWitness is a high resolution dashboard camera that can definitely give you peace of mind.
How the WheelWitness HD PRO Dash Cam works
It's a Plug and Play sort of thing. Once you insert a microSD card, all you need to do then is plug your WheelWitness HD PRO Dash Cam into your cigarette lighter outlet, and it will start recording automatically. It's GPS enabled, so you can follow your video alongside a Google Maps screen.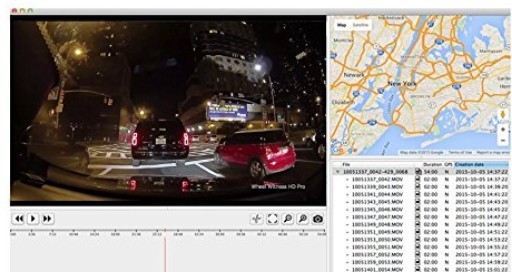 This dash cam's EXTRA WIDE ANGLE LENS allows you to capture absolutely everything you see in front of your vehicle. But check this out. With continuous loop recording, the HD PRO starts recording automatically.
Once the microSD card is full, it automatically deletes the oldest file and replaces it with the new material. How cool is that! This function allows you to have fully automatic and continuous playback!
WheelWitness HD PRO Dash Cam: Customer Rating
Admittedly, the WheelWitness HD PRO Dash Cam has some cool features. But you just might want to check out what some users are saying about it, before you hook this baby up in your car or truck. At the time of reviewing this dash cam, there were more than 1700 Amazon reviews. 70% of the users gave it a 5 Star rating, while 14% give it a 4 Star rating. Just 16% rated it between 1 and 3.
Overall, that's a 84% 4 to 5 star rating. That's pretty good when you compare it to the Garmin dash cams.
The WheelWitness Dash Cam HD PRO with GPS, has a customer rating of 4.3 out of 5 stars. Check out what some customers are saying about it.
WheelWitness HD PRO Dash Cam: Customer Experience
Pros:
Camera and software design are great
Works well and has an excellent picture; clean and clear
Cons:
The mount is not that great; screw is too thin and the threads can break easy.
Locks up after a few hours of recording
Lack of clear concise directions/instructions
But more importantly, it seems like the people at WheelWitness are listening to their customers. As far as the dash cam mount goes, options now include "3x mounts for multiple vehicles, so you now get 2 Sticky Mounts + 1 Suction Cup!" So that issues has been taken care of.
Apart from just a few complaints with the recording, the FREE 16GB microSD just might or might not be the problem. Our recommendation would be to go with a 32GB micros SD card which would work much better. As far as the instructions go, the print is a bit small, but the given  instructions are very helpful in setting up the dash cam.
The overall consensus is that the instruction manual print could be bigger and instructions for setting the date, time, and access to and use the Playback/Delete functions, should be a bit clearer.
Summary
Display Size:3.0 inches
Display Type:2K Super HD Video
Special Feature:170 Lens, FREE 16GB SD Card
1071 positive reviews and 212 critical reviews (thus far)
70% 5 star rating
Overall rating 4.3 out of 5 stars
So after all is said and done, is the WheelWitness HD PRO Dash Cam with GPS, worth it?
Well, frankly speaking, we think it is but the final decision is yours. Keep in mind that the highlighted cons have been taken care of. As far as the instructions go, they might seem small for some people but adequate for most.
The WheelWitness is the perfect travel companion for your road trips, but it can do so much more:
Automatic and continuous recording

Evidence of any on road activity (accidents, theft, pedestrian activity)

High resolution video evidence so you can dispute motor vehicle collision and any wrong-doing

Provides refutable evidence to police, insurance companies and court.

"Safety and protective mechanism against reckless drivers and people"

"Analyse Speed / Time / Date and Location of driver using vehicle"
That being said, be reminded that this dash cam comes with GPS and has a cumulative 4 to 5 Star rating of 84%! That's a much better rating than most dash cams on Amazon.