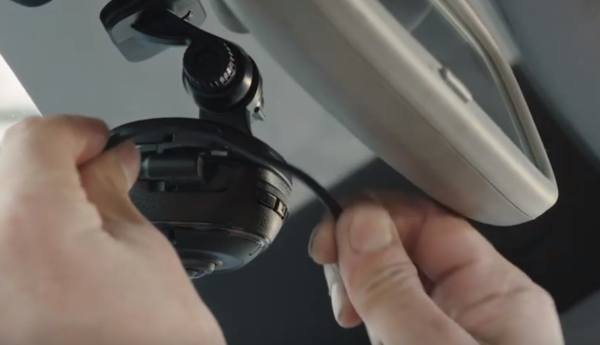 Hey, check out the top 5 best rated dash cams based on Amazon customer reviews. Understandably, sometimes it can be a bit difficult to make the right choice with so many competing products. But that's where customer reviews come into play, as reviews can often help you make an informed decision as to which product to buy. It certainly makes sense to learn from the experience of others. Don't you agree?
That being said, we did the research for you in relation to what are the top 5 and best rated dash cams, when it comes to Amazon customer reviews.
What is the Best Dash Cam for a Car?
In a nutshell, one that gets the job done and won't break your bank. Our list of top rated dash cams provides the opportunity to meet those conditions.
Now if this is not your first foray into owning a dash cam, then you may recognize some of the brands mentioned in this article. However, one or two might not be that familiar. But that's okay since our intent is to help you make a proper decision in terms of what dash cam might fit your needs.
Each one of these dash cams have more than 2,000 customer reviews and some have more than 8,000. So which dash cams were preferred by customers and were the best rated?
Well, there's a three-way tie which includes the APEMAN 1080P, the Vantrue N2 Uber dual dash, and the ROVE R2-4K. Each one of these dash cams had a rating of 4.4 out of 5 stars. Truth be told, we are not at all surprised that the ROVE is quickly becoming a fan favorite. It's top of the line!
Related: Best Selling Dash Cams on Amazon
Best Rated Dash Cams
It's easy to understand why these are the top five (5) and best rated dash cams. Even if you are budget conscious, there is a dash cam on this list for you as well. You can check out the table below for a summary of the features and the rating for each.
Rating Summary
When it comes to screen size, the APEMAN 1080P has a larger screen than the other four dash cams. The ROVE R2-4K has the smallest wide angle view (150 degrees), while the APEMAN and the Rexing V1 both provide a 170 degree view of the roadway. However, the Vantrue N2 gives you much more in terms of view, since it's a dual dash cam. As such, it gives you a front, interior and rear view.
The Vantrue N2 Uber dual dash was rated highest for picture quality followed by the ROVE. However, when it came to camera quality, both of these dash cams had the same 4.5 rating out of 5 stars. The Vantrue also had the best rating for sound quality.
While the ROVE R2-4K was not rated for material quality, the Vantrue had the highest customer rating for that particular aspect. As far as the night vision feature is concerned, the Vantrue was rated higher, followed by the ROVE. The Table below gives a break down of each dash cam and how each feature was rated by Amazon customers.
Please note that NR = Not Rated. However, even though the feature was not rated, it does not necessarily mean that the dash cam does not have that particular feature.
Dash Cam Features and Rating
| Features | APEMAN 1080P | Vantrue N2 (Dual) | Rexing V1-4K Ultra | KDLINKS X1 | Rove R2-4K |
| --- | --- | --- | --- | --- | --- |
| Screen Size | 3 Inch LCD | 1.5 Inch TFT  | 2.4″ LCD Screen | 2.7″ Screen | 2.4″ LCD |
| Wide Angle View | 170° | 310°  (170°+ 140°) | 170° | 165°  | 150° |
| Picture Quality | 4.4 | 4.6 | 4.4 | 4.3 | 4.5 |
| Camera Quality | 4.4 | 4.5 | 4.3 | 3.7 | 4.5 |
| Material Quality | 4.4 | 4.5 | 4.0 | 3.5 | NR |
| Night Vision | 4.2 | 4.4 | 4.2 | 4.0 | 4.3 |
| Motion Detection | NR | 4.4 | NR | 4.0 | NR |
| Durability | 4.3 | NR | NR | NR | 4.6 |
| Sound Quality | NR | 4.5 | 4.1 | 4.1 | NR |
Summary of Features
Now as stated above, even though some of the features were not rated for a few of the dash cams on this list, it does not necessarily mean that the dash cam does not have that particular feature. For example, the ROVE R2-4K was not rated for motion detection. But this dash cam functions quite differently to the others in that respect.
Instead of having to view footage to ascertain if something happened to your vehicle while it was parked, the ROVE actually gives you an alert, letting you know that something occurred to your vehicle while you were away from it. Hey, that's pretty cool and that feature sets the ROVE apart from the other dash cams. That means you save yourself time and effort. You can check out our full ROVE review for more details.
In addition to which, the ROVE R2-4K is cheaper than the Vantrue N2 Uber dash cam, as well as the KDLINKS X1. However, as mentioned, the Vantrue N2 Uber dash cam is a dual dash cam so it is expected that you will have to pay a bit extra.
But as far as dual dash cams go, the Vantrue N2 is a good choice. Especially if you want that interior view of your vehicle. This is the perfect dual lens dash cam for Uber, taxis, rideshare, as well as Lyft drivers. It's your perfect wheel witness for keeping tabs on what's happening within your vehicle.
If you travel with your family and/or pets on a regular basis, the Vantrue N2 is a great choice to help you keep an eye on them while on the road. It's a great way to keep an eye on your teen drivers as well. For more detailed information, check out our full Vanture N2 Uber review.
Top 5 Best Rated Dash Cams – Special Features
To give you a better grasp of what each dash cam really offers, we've added the special features related to each and restated the overall rating for each dash cam for ease of reference. Check out the summary in the table below.
Features
APEMAN 1080P
VANTRUE N2 (Dual)
REXING V1-4K Ultra
KDLINKS X1
Rove R2-4K
Screen Size
3 Inch LCD
1.5 Inch TFT 
2.4″ LCD Screen
2.7″ Screen
2.4″ LCD
Wide Angle View
170°
310°  (170°+ 140°)
170°
165° 
150°
Picture Quality
4.4
4.6
4.4
4.3
4.5
Camera Quality
4.4
4.5
4.3
3.7
4.5
Material Quality
4.4
4.5
4.0
3.5
NR
Night Vision
4.2
4.4
4.2
4.0
4.3
Motion Detection
NR
4.4
NR
4.0
NR
Durability
4.3
NR
NR
NR
4.6
Sound Quality
NR
4.5
4.1
4.1
NR
GPS/Wi-Fi
Not offered
GPS Optional
Wi-Fi only
Not offered
Built in GPS
& Wi-Fi
SD Card
32GB 
256GB max
256GB max
8GB
Up to 128GB
Overall Rating
4.4/5 Stars
4.4/5 Stars
4.3/5 Stars
4/5 Stars
4.4/5 Stars
BUY NOW
BUY NOW
BUY NOW
BUY NOW
BUY NOW
Which One Should You Choose?
Well, if you are looking for a compact single dash cam with built in Wi-Fi and GPS, a bit more storage, and time lapse feature, then the ROVE R2-4K is your choice. However, if your vehicle already has GPS and you only want the Wi-Fi, then the Rexing V1-4K ULTRA can meet that need.
But if you are looking for the best budget buy then the APEMAN 1080P is your best option. This dash cam costs less than $50. If you want to see more options within that price range, then check out our article on the best dash cam buy under $50.
However, if that internal and external view (310°) are your preferred options, then the VANTRUE N2 Uber dual dash is one for you. If you are a Lyft, Uber, rideshare or taxi driver and your vehicle does not have GPS, then you may want to consider adding the optional GPS. This goes for anyone really.
The GPS comes in handy as it records your location, time, date, and speed, etc. So think about this. If you have teen drivers that deviate from their route when they are not supposed to, or engage in behaviors they should not be engaging in while on the road, you'll know about it.
For example, if your teens are speeding or texting while driving, then this is a handy feature to use to keep tabs on them and make sure they stay safe on the road.
Best Rated Dash Cams – Wrap Up
Well that's all for now folks. It is our hope that this article has been helpful to you. Feel free to drop us a line in the comment section on your preferred choice of dash cams and of course look out for more from us. Of course don't forget to share and like us on Facebook. In the mean time make sure to keep yourself safe on the roads.