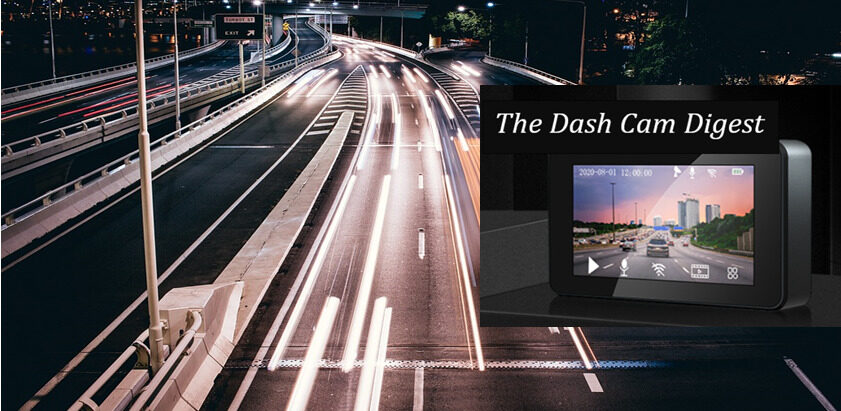 Welcome to our Kingslim D4 4K Dual Dash Cam review. If you are looking for another quality dual dash cam, then this one is definitely worthy of consideration. This camera is sturdy, small, compact and provides a quality picture and recording experience. It's a dual dash cam so you are covered in the front as well as the back and it's well worth the price.
Kingslim D4 4K Dual Dash Cam Review
Apart form the standard features, this dash cam comes with built-in Wi-Fi, and GPS. It has a 3″ IPS touchscreen and it provides a 170° field of vision (FOV). The front camera records in 4K while the rear is 2.5K or you can switch them around. It uses the Sony Starvis Sensor technology and is supported by a 256GB Max SD card (not included).
What customers love about it
Easy to install
Value for money
Easy to use
Camera and picture quality
Good quality night vision
This Kingslim D4 4K Dual Dash Cam is small and compact however, it provides very sharp pictures. Added to that, there are a number of options to secure it to your windshield. The rear camera comes with a cord that's long enough to make it easy to reach the rear window. The micro SD card can be easily removed and your recorded video can easily be played on your computer.
Quality night vision
The Kingslim D4 provides good quality night vision videos as well and it's s easy to install. Mounting it right under your rear view mirror, does not obstruct your view in any way. I don't know about you, but It's worth spending a bit more to get a better picture and recording experience and a product that lasts longer.
This dash cam is light weight but it has a sturdy build. Apart from the standard features, it also comes with W-Fi and GPS. Let's not forget the convenience of a touch screen, for easy and convenient adjusting.
Pros
Sturdy
Easy to install
Touchscreen
Good night vision
GPS & Wi-Fi
Price point
Cons
Wi-Fi and app issues (in some cases)
Limited parking mode function
Some Amazon customers complain about difficulty capturing license plates. But you can only capture a license plate if you are close enough to the vehicle, and that goes for any dash cam. Keep in mind that license plates aren't that big, so you should be close enough. Added to that proper lighting is also important. If your vehicle has tinted windows, you won't get a clear image either, since the dash cam is recording through a tinted windscreen.
Product Features
Below are some of the included features of the Kingslim D4 4K Dual Dash Cam.
2 Dual Recording Modes
The front and rear dash cameras record simultaneously. You can also switch recording frame rates for daily video recording. The front dash provides a 170° view and the rear, 150° viewing angle.
More: Nexar Dash Cams: Smart and Unique
3″ IPS Touchscreen
This KIngslim dash cam is touchscreen so you've got easy operation at your fingertips. So you don't have to fiddle with any buttons that might be too small. You simple touch the screen to control the features of your Kingslim dash camera.
Built-in Wi-Fi and GPS
With the built-in Wi-Fi and GPS, you get real-time location, your driving route, as well as your driving speed. You can also easily download your recorded dash cam videos directly to your smartphone and share them on social media.
Sony Infrared Night Vision
This dash cam uses the Sony IMX335 sensor, along with the Hisilicon Hi3559 processor. It also has f/1.8 aperture, and WDR technology. With 6-layer glass fixed-focus lens, this dash cam can provide great road coverage, enhance night vision, and provide sharp and clear images and videos.
Loop Recording & Emergency lock
Like any dash cam, continuous loop recording will automatically overwrite the oldest footage. The Kingslim dash cam will automatically record driving incidents and lock the footage, if any sudden collision should happen, while you're on the road.
High Heat Resistance
Kingslim D4 dash cam can operate smoothly in temperatures as high as 60°C and as low as -20°C . Both front and rear cameras uses the latest high temperature lithium battery, which are built to withstand extreme weather.
Support 256GB SD Card
The Kingslim D4 car camera supports high-endurance micro SD memory cards up to 256GB (not included), ensuring room for even more 4K videos. Recording all the excellent trip or scenery anytime, anywhere.
Overall, this is a great quality dash cam.