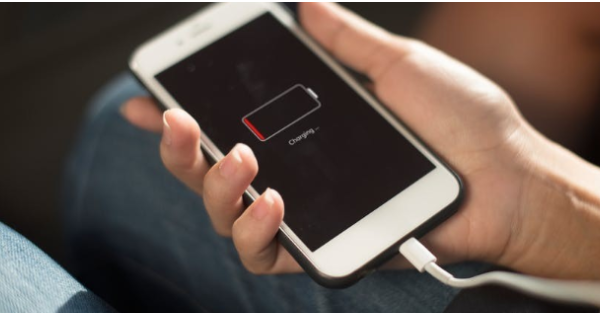 Looking to find out what is the best portable cell phone charger on the market right now? Well check out our review of the three (3) top rated and best portable cell phone chargers anyone should have. Let's face it, a cell phone can be your life line when you least expect. However, sometimes we can overlook the fact that it might be needing some charge.
Okay be honest. How many times have you gone by a relative or two, or a friend and needed to borrow a cell phone charger? Or you go out and the first thing you do on arrival is look around for the closest electrical socket to plug in your charger, to put some life back into your dying cell phone? I am sure you can relate.  
Most likely you can tell us stories about situations you found yourself in where your cell phone needed to be charged. Hey, why not drop it in the comment section, we'd love to hear it. But we digress. This is all about the best portable cell phone charger you can get for yourself or a loved one, so you and your loved ones can keep that cell phone charged at all times. 
Oh, by the way, you may want to consider cleaning your devices and mobile/smartphone on a regular basis, as they accumulate quite a bit of germs. You'd most likely be shocked and surprised at just how much germs they accumulate.
Best Portable Cell Phone Charger
There are lots of chargers you can choose from, but it all depends on your need and sense of style. But even so, you want a portable charger that does what it's supposed to do. Charge your device when you need it to.
One thing you don't want to happen to you is find yourself in an emergency situation with a dead or almost dying cell phone. A dead cell phone defeats the purpose of having a cell phone. But the thing is, you're not always in a position to get a dead cell phone charged up. So it makes a lot of sense to have a portable cell phone charger. 
So grab yourself one of these and make sure that your cell phone is always charged!
Okay. So what is the best portable cell phone charger on the market right now? Well, our top three (3) picks are below. We recommend the RavPower 26800mAh portable charger. It comes at an affordable price and offers the most amount of flexibility for most people. This little baby will power anything; from a smartphone, camera, or even your MacBook Pro!
If you work online or use your computer anywhere you go, then this portable power pack comes in handy. When you think about it, it makes NO sense buying something with less power. You want maximum value for your money. Hence our top three (3) recommendations.
1. RavPower 26800mAh Portable Charger
Now the RavPower charger doesn't just charge your cell phone. This little baby will charge your smart devices. It's compatible with Iphone 11/Pro/Max/8/X/XS, Ipad, as well as Samsung devices. It has 3 ports so you can charge three devices at the same time. It has a nice slim, sleek look and it's also available in four (4) colors, so you've got options.
It matters not where you are. You can use the RavPower 26800mAh Portable Charger to charge your device even while you are off the grid. Note: The RavPower 26800 does not support Qualcomm Quick Charge.
It's perfect for when you have to travel or you are taking one of those long car or fishing trips and it re-charges your device quickly. Simply plug in your device and that's it. With this portable power pack, there is no need for you to look for an outlet at the airport either. We all know how that can go, so why not save yourself the extra stress.
What You Get:
1 x RAVPower Xtreme series 26800mAh portable charger
2 x Micro USB charging cables
1 x Carry Pouch
1 x User Guide
Amazon Customer Rating: 4.5 out of 5 Stars.
2. Anker PowerCore 26800 Portable Charger
Now if you are looking to charge your Laptop, MacBook Air/Pro/Dell XPS/iPad Pro 2018, iPhone 11 Pro / 11 / XS Max / X / 8, or something else, then the Anker Powercore is another great choice. It's highly rated as well and Anker is America's leading USB charging brand. It has a great battery life, charging power, and of course it's also great for travelling.
Now this power pack is a bit heavier but it packs more power. It also includes a 45 watt wall adapter for efficient charging. However, it has one USB-C port and two USB-A ports. It's a bit on the pricey side, but Anker is a trusted brand. So if it meets your needs then paying for a quality product that would last for years is a better choice. It works extremely well and it is worth it!
What You Get:
26800 PD 60W
USB-C wall charger
USB-C to USB-C cable
Travel pouch
Welcome guide
18 month warranty
Amazon Customer Rating: 4.5 out of 5 Stars.
Now is you are looking for a smaller and more compact portable cell phone charger, then the Anker PowerCore 10000 is your best option.
3. Anker PowerCore 10000mAh Portable Charger
The Anker PowerCore 10000mAh, is one of the best portable cell phone chargers as well. This is the lightest ultra-compact portable charger but it's packing some serious power. It comes with high speed charging technology and you can use it with your iPhone, Samsung Galaxy and much more. You've got four (4) colors to chose from. Apart from the blue, you've got black, red, or white.
We love this because of it's portability and durability. It's easy to carry around and even though it's small, it's pretty powerful. You won't feel like you're carrying around extra weight when you take it with you. Like the other two above, the Anker PowerCore 10000mAh is also very popular with Amazon customers.
Warm tip: Qualcomm Quick Charge not supported and USB-C and Lightning cable for iPhone / iPad are sold separately.
What You Get:
Anker PowerCore 10000 portable charger
Micro USB cable
Travel pouch
Welcome guide
18-month warranty
Amazon Customer Rating 4.6 out of 5 Stars.
Best Portable Cell Phone Charger – Wrap Up
Of course there are more options to choose from, but as far as getting yourself the best portable cell phone charger on the market, these are by far, great choices. They offer value for money and that's important. You can go for something cheaper, but you'll just be limited in how you can use it.
Having a portable power bank ensures that your devices are always charged and ready to be used. These portable chargers also make great gifts for anyone on any occasion. So you may want to consider getting one for someone else as well. They'll definitely appreciate your thoughtfulness that's for sure.