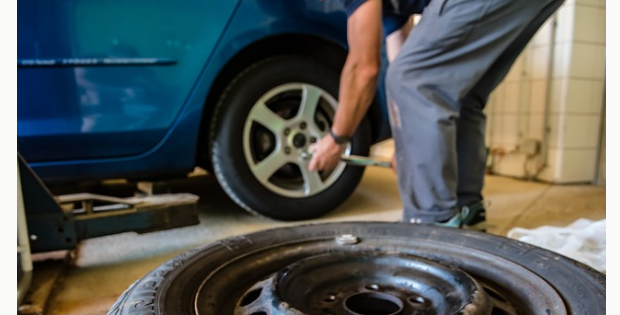 Hey, you can get Amazon Tire Installation Service when you buy your car tires online from Amazon? Now in case you did not know, Amazon sells tires online. Well, more specifically tire companies sell tires on Amazon. But you know what I mean. The point is you can buy your vehicle tires online from Amazon and get the Amazon Tire Installation Service that comes with eligible tire purchase.
It's a great way to save yourself some time and effort and have your tires professionally installed, using a service provider near you.
More: Best Portable Battery Jump Starter
Amazon Tire Installation Service
How it works
It's a simple four (4) step process. When you buy your tires online from Amazon all you need to do is the following:
Select eligible tires and a service center
Schedule an appointment
Place your order
Go to your appointment to have your tires professionally installed.
When you select your tires, you need to select a service center and schedule an appointment. Your tires are shipped directly to the service center you selected. So that's convenient. You don't have to collect the tires yourself, load them up in your vehicle and take them to a service center to have them installed on your vehicle. That means you can use that time for some other activity.
In addition to which, you can easily source the tires you want online, as opposed to having to go somewhere to do that. Hey, if you can buy a car online why not buy your tires online as well? With Amazon tire installation service, all you need to do is show up on the date of your appointment to get your tires installed and balanced.
Now this is not something that you have to do. But unless you are planning to install your new tires yourself, then you'll most likely have to pay someone to do it for you. So there is a fee attached here as well. The service fee includes tire installation as well as balancing. However, some of the providers might offer you additional services as part of the service fee.
More: Best Wireless Reversing Cameras for Cars
Screened Service Providers
When it comes to people doing business with Amazon, there are certain checks and balances in place. This is done to ensure that customers actually get the service that they are looking for. That being said, all the service providers have been screened by Amazon.
They've been handpicked by Amazon and business-background checked, insured and made sure that they are licensed where applicable. Amazon does not play, so they make sure to do the proper checks and balances in an effort to ensure that the appropriate services are provided.
You'l also find top tire brands on Amazon as well. For example, Michelin, BF Goodrich, Americus, Firestone, Bridgestone, MFR, Goodyear, Lionheart, and Continental are just a few of the brand name tires available on Amazon. The list is long, so most likely you'll find your favorite tire supplier on Amazon.
More: How to Get Rid of Germs on your Smartphone
How to Buy Your Tires on Amazon
Buying your tires on Amazon is a simple process. Click on the "Enter a New Vehicle" tab and fill out the information. The required information includes Vehicle Type, Year, Make, and Model of the vehicle. Once you've done that, click on "Filter Results." To verify that the product will fit your vehicle, Amazon will ask you to add more information related to the Trim, Body Style and Drive Type. All of which is pertinent information to ensure that your new tires fit well.
Once you enter that information you'll get a range of options. You can also filter your results to see what your favorite tire bran has to offer, and that's it. Purchase your tires and have them shipped to the service center closest to you. Then all you need to do is show up at the appointed time to have your brand new tires installed and balanced.
Amazon Tire Installation Service – Wrap Up
Now apart from being quick and easy, you've got to admit that this is a pretty convenient service. It's a shorter process and your only downtime is getting the tires installed and balanced, so you are back on the road in no time. All you need to do is remember to show up for your appointment.