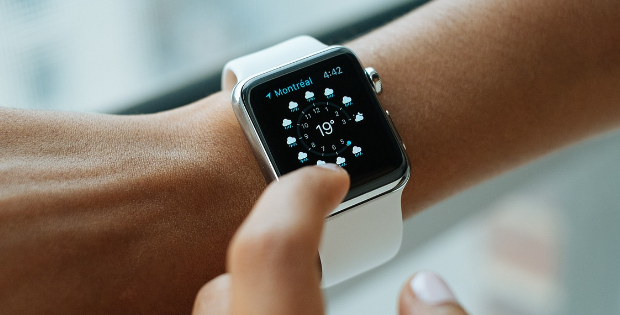 Amazon Prime Day Electronics: Our top 10 best buys that are perfect for anyone.
For Amazon Prime Day getting yourself an electronic item is a must. Even if it's just one thing, Amazon Prime Day is the day to grab that item you've been longing for.
Even if you weren't longing for it, it just makes sense to capitalize on the many electronic deals that will be offered on Prime Day, that way you won't pay a premium price later on.
For example it makes sense to grab a laptop if you're heading to college in the Fall.
But of course the first thing you need to do to enjoy Prime Day, is be a Prime member, so if you are not a Prime member, you just might want to sign up for a 30 day free trial and get some extra discounts while you're at it.
Amazon Prime Day Electronics: Our Top 10 Best Buy
Here's our top 10 best buy for electronics on Amazon Prime Day. Our list would not be complete if we did not recommend number nine.
#1. Echo Dot (2nd Generation) smart speaker with Alexa
The Amazon Echo Dot (2nd Generation) smart speaker with Alexa is a great choice for anyone. You can get this for your own personal use or get it for someone you love. Contrary to what people might think, believe it or not, this little electronic device is really about improving your quality of life.
It's great for the busy mom, to help kids with their homework, to help you manage your time, and a much welcomed companion for anyone who might be differently abled. Even an elderly person who might be living alone will appreciate this item and of course let's not forget the music lover.
Even if you don't want the Amazon Echo Dot for yourself, it would make a great gift for someone. Hey, there is always a birthday to celebrate! Or someone to say thanks to in a special way. In addition to which, you can get the Amazon Echo Dot for just $34.99 right now! So why wait?
#2. Echo Show
Simply because from now through Prime Day you an get an Echo show for $129.99! That's $100.00 off the regular price of $229.99. I'd get this piece of technology just because of the price. According to Amazon "Echo show brings you everything you love about Alexa and now she can show you things."

With Echo Show you can:
Watch video flash briefings,
Amazon Video content,
see music lyrics,
security cameras,
photos,
weather forecasts,
to-do and shopping lists,
Call almost anyone hands-free
make video calls to family and friends with an Echo Spot, Echo Show, or the Alexa App
browse and listen to Audible audiobooks, and more.
All you have to do is ask Alexa so it's all hands free.
#3. Kindle Paperwhite E-reader
If you're an avid reader, or you simply just want to have a different but quality experience while reading then the Kindle Paperwhite E-reader is the perfect electronic item for you to do that with. With a 6″ High-Resolution Display (300 ppi), built-in light, and Wi-Fi, special offers are also included.

The Kindle Paperwhite E-reader is the best selling kindle on Amazon
Available in black or white
Higher resolution display (300 ppi) – with twice as many pixels
Built-in adjustable light – you can read day and night
No screen glare, even in bright sunlight, unlike tablets
A single battery charge lasts weeks, not hours and of course
Prime members read free with unlimited
Our first three items definitely emphasizes Amazon Prime Day electronics for sure! So let's get to our fourth best buy electronic item.
#4. Tablet Stand Adjustable, Lamicall iPad Stand
Don' want to hold your iPad or Tablet in your hands for long periods at a time? Well grab the Lamicall iPad adjustable Tablet stand!
You can use this for your new  iPad 2017 Pro 9.7, 10.5, Air mini 2 3 4, Samsung Tablet, Kindle, iPhone, Accessories, Tab, E-reader, or other Tablets that measure (4-13 inch).

You can easily adjust the stand to support both vertical and horizontal viewing. The rubber pads and feet of this tablet stand help to protect your device from daily scratches and sliding. It's perfect to use while playing your favorite game, watching videos, viewing photos, reading, typing, even video recording.
Because this Lamicall iPad Stand is made of spaceflight Al-Ti alloy and super high strengthened alloy steel material, it's strong and light weight and Lamicall provides you with a life time warranty.
#5. Fire TV Stick with Alexa Voice Remote | Streaming Media Player
I don't know about you but these days cable is absolutely boring so why not get the next generation of Amazon's best-selling Fire TV Stick–now with the Alexa Voice Remote?
With the Fire TV Stick, you can enjoy tens of thousands of channels, apps, and Alexa skills. Get access to over 500,000 movies and TV episodes from Netflix, Prime Video channels , Hulu, HBO, SHOWTIME, NBC, and more. Plus, you can also access millions of websites such as YouTube, Facebook, and Reddit with browsers like Silk and Firefox.
Forget the remote, you can use Alexa Voice remote to launch and control content you want to see. Access ad-free music and listen to millions of songs with Prime Music, order pizza, and lots more!
You won't miss a thing. With the Fire TV Stick, easily pick up where you left off. Bring hit shows and movies with you when you travel. Plug your Fire TV Stick into any TV's HDMI port, connect to Wi-Fi, and continue streaming. You can always grab the package deal that includes the Fire TV Stick with Alexa Voice Remote + Echo Dot (Black).
But again you need to have Amazon Prime membership to unlock all this good stuff! If you are not already a Prime Member, then sign up for a 30 day free trial.
Or you can grab the package deal that includes the Fire TV Stick with Alexa Voice Remote + Echo Dot (Black)
Of course we just could not resist recommending the ninth item on our top 10 list of best buys for Amazon Prime Day electronics.
Here are a few more Amazon Prime Day electronics that are perfect for anyone!
#6. Home Security System
The way things are going these days, you should really have some sort of home security system to protect yourself and your loved ones, as well as your valuables. The Wyze Cam Pan 1080p Pan/Tilt/Zoom Wi-Fi Indoor Smart Home Camera with Night Vision and 2-Way Audio is a home security system to do just that.
This little baby provides 110 Degree/sec rotation speed, 360 Degree horizontal range, 93 Degree vertical range for 360 Degree coverage in under 3 seconds.

This Wyze smart home security camera has 1080P full HD video and enhanced night vision that uses 6 Infrared LEDs so you can get clear images form up to 30 feet away. Your burglar won't get away!
With motion tracking features, it tags and follows motion within the camera's field of view as long as motion continues and alert notifications are sent to your phone with free rolling 14-Day cloud storage of alert videos. It also has 2-way audio, microSD card slot for continuous recording and time lapse.
The Ring Floodlight Camera Motion-Activated HD Security Cam Two-Way Talk and Siren Alarm, White that works with Alexa, is also a great option as well.
#7. Wearable Technology: A Smart Watch
With regard to Amazon Prime Day Electronics, getting yourself some wearable technology is a great idea. Getting yourself a smart watch is a smart gift to get yourself or someone you love.
We recommend the 2018 Bluetooth Smart Watch, since you can use with it your Android phone, iPhone Smartwatch with Camera,Waterproof Watch Cell Phone, Smart Wrist Watch Touchscreen for Android Samsung IOS Iphone X 87 6 5 Plus.
This is perfect for anyone, men, women, and even youths. This multi-function Smart Watch can count your calories for you, keep you active, and also be used as a voice recorder.
It's got muti-timezone, muti-language, daylight saving time and notification push including Facebook, Twitter, email, calls, texts etc. It's wearable technology at it's best!
Easy to connect to your Smart Phone and it's anti-sweat matte surface treatment, ergonomic convex design and soft strap makes it comfortable to wear.
This multi-function Smart Watch comes with a 500mAH lithium battery; average using time is 2 days and you also get a one piece free battery as a gift, so you never have to worry about being out of  battery for your smart watch. It's easy yo use and is suitable to anyone.
#8. Laptop computer
In the way of Amazon Prime Day electronics, this just makes sense. If you are heading to college in the fall or heading back to school and you need a new laptop computer, then why not grab one on Amazon Prime Day? It makes sense doesn't it?
Why wait to pay more for something that you'll need. Of course there are lots of laptops to choose from on Amazon and Prime Day deals make them much more affordable.
The 2018 Acer 14″ Premium High Performance FHD IPS Student Chromebook-Intel Celeron Quad-Core N3160 Processor, looks good. It comes with 4GB RAM, 32GB SSD, HDMI, WiFi, Bluetooth Chrome OS.
#9. Car Security
With reference to Amazon Prime Day Electronics care security items are a great option as well. Car accidents happen and when they do, the one thing you don't want to have happen is a he said he/she said situation, so a dash cam is on our list of Prime day electronics.
Top 7 benefits of having a dash cam
How a dash cam can save you thousands
If you have a dash cam and you get into a fender bender and it was not your fault, then you'll have evidence to provide to the insurance company and support your claim. You've just avoided the hassles involved in making your insurance claim for sure.
Amazon Prime Day is great opportunity to get yourself a dash cam for your car, truck, or SUV.
# 10. Car Audio
One thing about when you're driving is that you want to keep your hands on the wheel at all times. You definitely don't want to be driving and be distracted taking a phone call or trying to make one.
If you are not driving a modern car, then you may not have the required accessories to help you avoid using your phone while driving.
The easiest thing to do is get yourself some technology that can facilitate you driving safely to your destination and back, safely without being distracted by phone calls or text messages. In that case, we recommend the best FM Transmitter on the market, the Nulaxy KM18. This is technology in your car. With this device you add in your car
 Bluetooth connection;
Answer phone calls with a click and safely while driving;
3 different ways to play music in your car and more; and a
Voltmeter function to control the quality of your car battery; never shut down on the road!
The 1.44 inches LCD display screen allows you to better visualize your phone calls, musics, car battery voltage. It's the ideal sized screen to assist drivers without disturbing the experience while driving safely.
Okay, so the Smart TV is optional.
Hey it's Amazon Prime Day, so you just may get one at a steal of a deal. The TCL 49S405 49-Inch 4K Ultra HD Roku Smart LED TV (2017 Model) looks good, as well as the LG Electronics HD 1080p Smart LED TV (2018 Model)
So do yourself a favor and don't pay a premium price later on for these Amazon Prime Day Electronics.