Hey, Matt here with another dash cam review for you. In this review, I take a look at the Vantrue N2S 4K dash cam, which comes with GPS. So if you're on the hunt for a dash cam that's not just a run-of-the-mill accessory but a game-changer for your daily commute, then settle in because the Vantrue N2S 4K Dash Cam with GPS is about to rock your ride!
Vantrue N2S 4K Dash Cam with GPS
Vehicle Service Type: Car
Special Features: 4K Front Camera, Easy to Install, Built-in GPS, Front and Inside Dual Channel, 24 Hours Parking Mode, Time Lapse, Low Bitrate Mode, Motion Detection, Supercapacitor, No Wi-Fi
Vantrue N2S 4K Dash Cam with GPS Review
The Vantrue N2S Unveiled!
Imagine having a trusty sidekick that captures every twist, turn, and unexpected surprise during your journeys.
The Vantrue N2S 4K Dash Cam with GPS is not your typical dash cam – it's like a personal documentarian for your adventures on the road.
Why Consider This Product
Elevating your driving game!
Let's cut to the chase and check out this baby to see what sets it apart from the pack.
Well, with the Vanture N2S, it's not just about recording what's ahead.
With its dual-camera setup, this dash cam captures both the road in front of you and the cabin inside. If you are worried about hit-and-runs in parking lots? The N2S has your back with its parking mode that acts like a silent sentinel, watching over your car even when you're away.
But there's more!
The built-in GPS feature doesn't just track your location, it adds an extra layer of precision to your footage. That means your captured videos are not just cool visuals, but credible proof of what happened and when.
And oh, did I mention it records in stunning 4K? Your adventures will look like Hollywood productions!
Let's check out the features and benefits!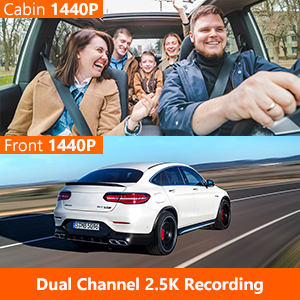 Vantrue N2S 4K Dash Cam with GPS
Display: 2-inch LCD
GPS Module Included
Dual dash cam: front and interior
GPS for Route, Speed Tracking
24hrs Front & Inside Parking Mode
Extreme Temperature Resistance
Features and Benefits
The Vantrue N2S is like your co-pilot for the road. Let's break down the perks this champ brings to your ride.
Dual-Camera Setup
You're not just getting a front-row seat to the road; you're also getting VIP access to your car's cabin. It's like having eyes everywhere!
Parking Mode
Ever worried about that ding you find when you return to your parked car? The parking mode is your silent guardian, ready to catch any shenanigans.
GPS Tracking
Turn your footage into a credible record of events. With GPS, your videos gain a new level of authenticity.
Stunning 4K Quality
Your footage deserves to be top-notch. The N2S captures your journeys in breathtaking 4K clarity.
Easy Operation
Don't worry, you don't need to be a tech wizard to operate this beauty. It's designed for simplicity so you can focus on the road.
Product Quality
The Vanture brand is built to last, so you know you're in good hands when you feel the sturdy build of the Vantrue N2S.
This dash cam is not just a gadget; it's a reliable partner for your road trips, commutes, and every adventure in between.
What it's Used for
This is your roadside ally. Picture this: You are driving down a scenic route, and a majestic sunset unfolds before you.
With the Vantrue N2S, you're not just watching; you're capturing memories to relive later. But it's not all about the beauty; it's about security too. The Vantrue N2S records your scenic drives and also safeguards your vehicle.
Product Specifications
Front Camera Resolution: 4K Ultra HD
Cabin Camera Resolution: 1080P Full HD
GPS: Yes, built-in
Screen: 2.5″ LCD
Wide-Angle Lens: 170° front, 160° cabin
Who Needs This
This is anyone's co-pilot and guardian of safety.
Whether you are a solo explorer, a family on a road trip, or a rideshare driver sharing your stories, the Vantrue N2S is your co-pilot. It's a companion that enhances your journey and keeps you safe.
Pros and Cons: The Honest Lowdown
Pros:
Dual-camera setup offers comprehensive coverage
Parking mode for added security
GPS tracking elevates credibility
Stunning 4K video quality
Cons:
Cabin camera footage could be sharper
This N2S front and cabin dash cam does not support Wi-Fi
FAQs: Your Burning Questions Answered
Can I view both front and cabin footage simultaneously?
Absolutely! The N2S's split-screen display lets you keep an eye on both angles.
How does parking mode work?
The dash cam switches to parking mode when it detects no movement. It'll start recording if anything triggers its sensors.
Is the GPS feature accurate?
Yes, the built-in GPS provides precise location data for your videos.
What's the storage capacity like?
It supports up to 256GB microSD cards, ensuring ample storage for your adventures.
Can I share footage easily?
Definitely! Transfer files to your computer using the included USB cable.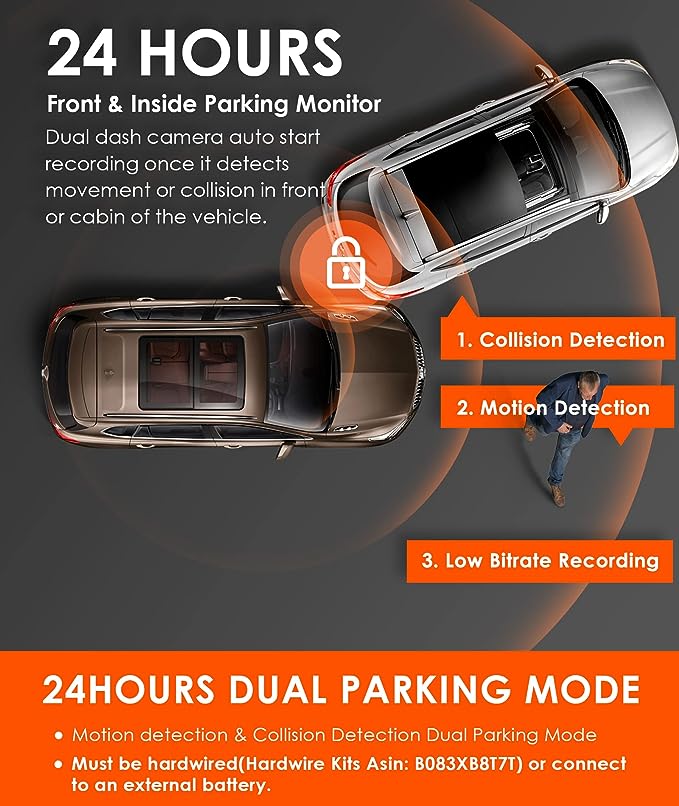 What Customers Are Saying
Road-tested and approved.
Customers are raving about the N2S's dual-camera feature. One user mentioned how it saved them from an insurance headache. That aspect alone is worth having this dash cam.
Other customers are loving the 4K quality and intuitive operation. The only nitpick seems to be the cabin camera's resolution, but it's a minor quibble compared to the benefits.
Overall Value
This is your ticket to peace of mind.
If you're ready to add an extra layer of safety, security, and fun to your road trips, the Vantrue N2S 4K Dash Cam with GPS is your ticket. It's peace of mind on wheels.
Tips and Tricks for Best Results: Mastering Your N2S
Keep your lens clean for clear footage.
Format your microSD card regularly to prevent data glitches.
Mount the dash cam centrally for the best field of view.
Final Thoughts
A Dash Cam That's More Than Just "Dash"
Product Summary
The Vantrue N2S 4K Dash Cam with GPS is not just a tool; it's an experience enhancer. With its dual-camera setup, GPS tracking, and 4K video quality, it's your road companion for capturing moments and protecting yourself on the go.
Final Recommendation
If you're seeking a dash cam that's packed with features and benefits, the Vantrue N2S is the way to go. From safeguarding your car to turning your drives into memorable narratives, it's a must-have for anyone who loves being on the road.
Remember, it's not just about the destination; it's about the journey. And with the Vantrue N2S, that journey is captured in vivid detail.
---
Also see: