I think buying a car online is pretty cool. But check out the Carvana reviews and complaints before you decide to buy your next car online. Now obviously, buying a car online saves you time. It can also save you money, since there is no salesman to pay a hefty commission to.
Added to that, you can browse at your leisure and there is no pressure, or fast talking salesperson badgering you to make a deal. With Carvana, you are in complete control when it comes to purchasing your new used vehicle.
Quick Company Summary
Company Name: Carvana
Location: http://www.carvana.com
Contact: (800) 333-4554
Accredited Since: 6/23/2015
BBB Rating: A+
What is Carvana?
If you don't know about Carvana, then here is a basic synopsis of what it's all about. In a nutshell, Carvana is competition for car dealerships! It's a whole new way to buy a car; online!
They provide car buyers the opportunity to buy their car online, as opposed to going into the car dealership. According to Carvana, they've got "lower prices, premium cars, no hidden fees" and they offer you a better experience.
So with Carvana you can by your car online sitting on your couch with your laptop or smartphone. No dealership to go to, so that could mean getting yourself a car at a lower cost.
Each car is "Carvana Certified with a with a 100 day/4,189 mile "Worry Free Guarantee," and a 7-Day Money Back Guarantee."
How Carvana Works?
You browse, buy, and pick up! The process is that simple, but here are a bit more details for you on this three step process of browse, buy and pick up.
Browse
You can sit on your couch, or wherever you are comfortable, and browse the cars you are interested in, on the Carvana website.
To save all of your favorites while browsing, simple create an account. You can then compare the prices of the vehicles you've saved and review the financing options available if you want to go that route.
Carvana has nine (9) filters you can use to find the perfect car you are looking for.
The filters include: Price & Financing, Make & Model, Year, Mileage, Body Type, Features, Color, Fuel Efficiency, Engine & Drive-train. All you do is enter the relevant details to check what's available.
Once you enter what you are looking for, you can use their patented 360-degree photo technology to inspect the vehicle you are interested in. It's like taking a virtual spin of the car.
Once you click on the details tab of your dream car, you'll get all the specifics of the vehicle. You can also access a free vehicle history report as well.
Buy
You can complete the process of buying a car at Carvana in about 10 minutes.
Once you find the vehicle you are interested in, there are three (3) options you can use to buy your car online at Carvana. You can buy with cash, through your financial institution, or you can get financing from Carvana.
You'll see all your options online, as you complete the process of buying your car online. Carvana also has interactive finance sliders to help you find the right payment plan.
Pick Up
Once you get the paperwork out of the way, select a delivery or pick up time, submit your down payment information and that's it. No pressure!
If you prefer to pick up your vehicle as opposed to having it delivered to you, then you can visit a Cavana Vending Machine.
There are at least 24 Carvana Vending Machines, so it's just a matter of you locating the one that is closest to you. Added to that, Carvana staff are on-site to assist you as well.
Even if you are located outside of the service area you can still buy a car from Carvana.
All you need to do is book a one-way flight to the closest vending machine and pick up your car there and Carvana will subsidize $200 of your airfare. They'll also arrange transportation to the Vending Machine of your choice.
All you need to do then, is take possession of your car and drive it home. Road trip!
More: Best car accessories to create your own personal style
Carvana Reviews and Complaints
Some people have a tendency to ignore the fine print when they are buying stuff, regardless of what it is. Overall, most people have had a good experience using Carvana.
The type of complaints by customers ranged from the following:
Advertising/Sales
Billings/Collections
Delivery Issues
Guarantee/Warranty
Problem with a Product or Service
However, when it came to complaints about Billings/Collections, these were in the minimum.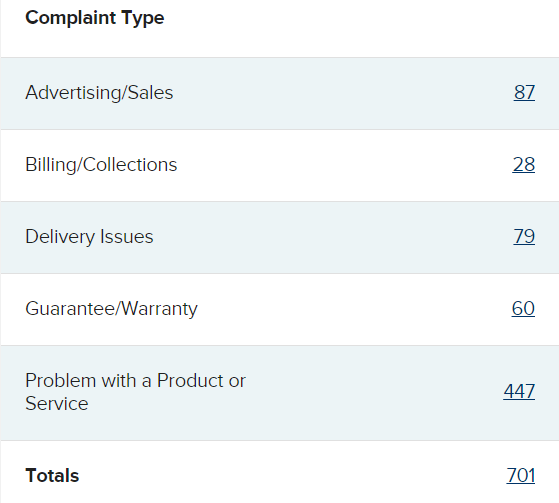 With reference to complaints about the product or service, they were wide ranging, including registration issues, uncleaned vehicle, variation in mileage, to the hub caps falling off.
Carvana Tips & Hacks
Admittedly, buying a vehicle is a serious undertaking and although buying a car online is convenient, you want to make sure to avoid buyer's remorse.
A key way to do that is to understand the entire process involved in purchasing your car online from Carvana.
Considering the Carvana reviews and complaints, here's what we suggest you do when buying your car online from Carvana:
1. Read the terms and services
We cannot emphasize this enough! You definitely need to make sure that you have a good understanding of all of the terms related to purchasing your vehicle online.
For example, you want to know what's covered under the warranty and what's not.
Neglecting to do this, can result in misunderstanding on your part and you won't be able to use the "well, I didn't know that" excuse.
2. Utilize other checks and balances
A used car is often bought as is, so you want to make sure you have all of the relevant information. As such, it definitely would not hurt to do some more research on the Carvana car you have your eyes on.
3. Review the paperwork
Let's face it, you are not buying a car online conveniently, to experience a sense of regret after making your purchase. So take the time to review your Carvana contracts before you sign them electronically.
You need to make sure that you understand what you are getting yourself into.
4. Allow for company hiccups
Understand that no one company can please everyone all of the time. In addition to which, demand can often put a strain on timely service delivery of a product. So don't stress yourself if your car does not get delivered on time.
5. Take photos
This goes for buying a new or used car. Take photographs of the key and noticeable features of the car, to make sure it's not different when you are taking possession of it.
Make sure to do this for the exterior as well as the interior.
For example, take snapshots of the dashboard, including the odometer, rims, and even the interior of the vehicle. You definitely don't want any surprises there.
Now keep in mind that the mileage on a vehicle may be off for several reasons from the time in you viewed it to the time in which you receive it.
For example, the vehicle could have been taken for a particular service, or driven to a particular location for pick up. However, there should not be a huge and unaccounted for, disparity. That's a red flag!
Carvana Reviews and Complaints – Wrap up
Regardless of the Carvana complaints, an A+ rating by the Better Business Bureau (BBB) is nothing to sneeze at. Clearly, the people at Carvana know their business and are striving to ensure that their customers needs are met, hence the good reviews.
But it wouldn't hurt for you to consider the above suggestions, to alleviate your own stress of buying a car online from Carvana.