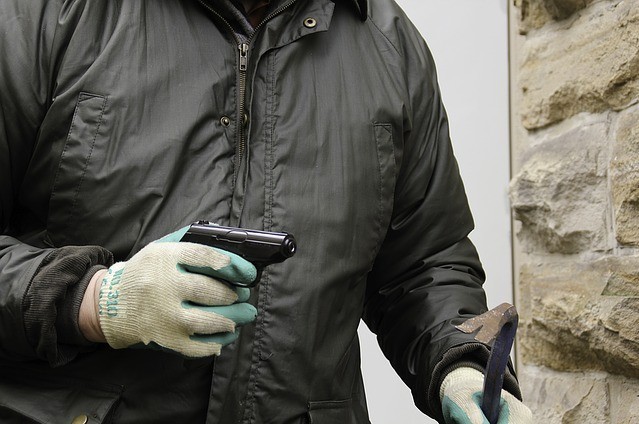 Some burglars are smart; they can easily detect home security systems and cover up their crimes. But with the Spy Camera Clock Radio, no one will EVER know it's there.
Given the state of affairs, dash cams and security systems have been increasing in sale. Understandably being safe is a priority and having a security system is a great way to keep you and your family safe.
These days safety and security is becoming more and more important and you can't really afford to take any chances, when it comes to safety; home or otherwise.
Let's face it, you never know if you or your loved ones might become a victim of a crime, while at home, so it's always better to be safe than sorry.
So if you haven't invested in a security system but you want something affordable, then this mini wireless spy camera with night vision, just might be the ideal choice for you.
About the Spy Camera Clock Radio
Proper Name: Spy Camera Clock WiFi Hidden Camera
Color: Black
Sold by: F. Dorla on Amazon
It's an HD 1080P Wireless IP Camera Video Recorder that you can use as a nanny cam or for your home or indoor home office security, with activated motion detection, night vision,
Features at a glance:
Wireless Wi-Fi camera in clock with crystal clear HD 1080p video
Remote monitor via smartphone/tablet
2.4G Network only
Supports record and playback with local micro SD card (up to 128G, not included)
Easy set up
Simple Product Description
Perfect Spy Hidden Camera for Home Security
Mini surveillance camera alarm clock built-in
6 hidden night vision IR without lighting
This spy camera clock radio has a normal radio clock design
Wi-Fi/4G streaming, 1080P full HD with 150 degree wide angle lens.
HD video quality (1920 x 1080p)
6 hidden night vision IR without lighting
Night vision, activated motion detection and alarm push
Simultaneous recording of video and sound
Multi-ways of Running: Wifi/P2P/SD Card recording
5m night vision distance
Remotely turn it on or off
You can see the whole room clearly even in total darkness.
Loop recording and iOS and Androis support
Connect it to your internet network
Completely inconspicuous with very clear and sharp pictures
Spy Camera Clock Radio in action
To remotely view the live video anywhere anytime as it happens, on your, tablet, or computer, simply connect the Spy Camera Clock Radio to your Wi-Fi network. To do this, simply download the free iMiniCam App from Google Play or App Store and once motion is detected, alarm notifications and snapshots  will be sent to your cell phone.
From the product description and the features, it is clear that the Spy Camera Clock Radio is the perfect spy hidden camera for home security. This spy camera is backed by manufacturer 30-day money back guarantee and a 1-year warranty and technical support.
With this spy camera you can safely record events without any suspicion simply because no one will ever know it's there. Isn't that the whole point of a security system? Being inconspicuous? You can easily keep an eye on your pet or anyone, when you are not at home.
The Spy Camera Clock Radio is an excellent piece of security equipment at an affordable price and is highly recommended to anyone needing a hidden camera for any reason.